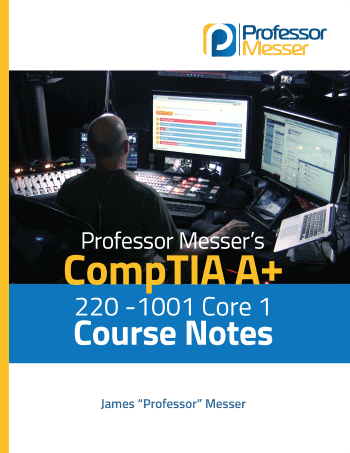 Professor Messer's
CompTIA A+ Course Notes
Summaries of every video and exam objective
Detailed charts and graphics
220-1001 – 58 color pages
220-1002 – 50 color pages
Digital PDF and physical versions available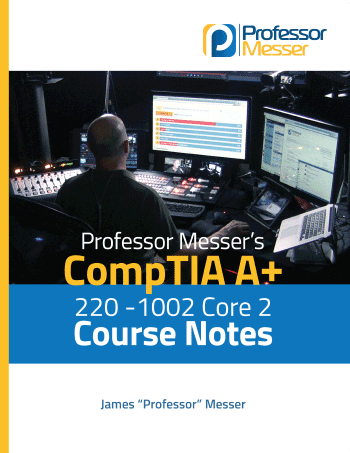 Adobe Acrobat PDF
Download Immediately
Shipped worldwide via USPS
Includes the Digital PDF
I purchased the Course Notes after watching the CompTIA 901 YouTube videos for what seemed to be 100 times! Now, I'm going to take the 902, pass it, and get A+ certified!
I passed my A+ because of your videos, notes and quizzes. I greatly appreciate the time you take to create these videos and the written material.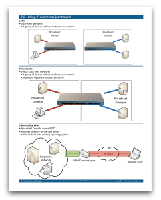 These are more than just pages of text. You'll get detailed explanations and all of my custom graphics.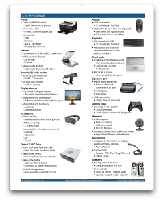 All A+ Topics
and Concepts
The A+ exam covers a broad range of topics, including mobile devices, networking, hardware, security, and more.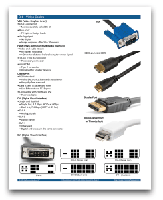 Every topic of the CompTIA
exam objectives is covered
in the Course Notes.
Download Your Course Notes Right Now
My Course Notes are available immediately as a digital PDF download. Once your payment is authorized, my CompTIA A+ Course Notes will be available to you via instant online access in a secure area of this website.
If you order a physical book version of the Course Notes, I'll also provide the digital PDF version for immediate download. You'll see shipping options available during checkout, and most orders are shipped within three to five business days. You'll receive tracking information when the package is on the way.
Adobe Acrobat PDF
Download Immediately
Shipped worldwide via USPS
Includes the Digital PDF
Thank you for your support of these course notes! Your purchase also goes towards the support of the Professor Messer website. I wish you the best of luck with your exam studies!