---
My 220-901 Course Notes
The CompTIA 220-901 A+ exam is a comprehensive test, with content that includes hardware interfaces, printers, network technologies, troubleshooting, and much more. In my videos, I've included pictures, tables, documentation, and other details that are important study details for the exam. I've taken all of those charts, pictures, and tables and added them to this comprehensive 19-page PDF guide. Here's what you'll find:
---
What's in Professor Messer's CompTIA 220-901 A+ Course Notes?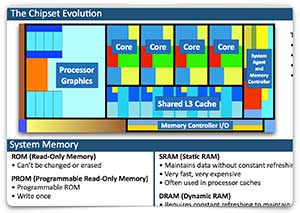 Many technical concepts are best described visually, and all of my charts and graphics are included in these Course Notes.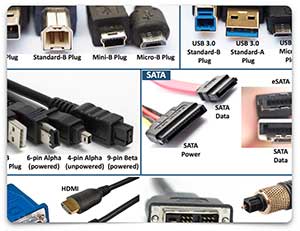 My Course Notes include many pictures of ports, interfaces, cables, and devices. I included as many pictures as I could in this 19-page guide!
---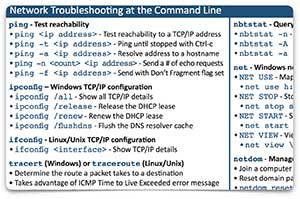 How well do you know your command lines? Every command from the exam objectives is documented for your reference.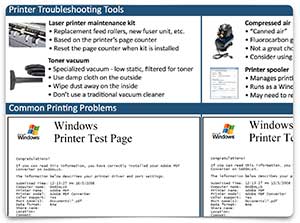 The 220-901 exam now includes troubleshooting, and my Course Notes include a list of the most common issues and how to solve them.
---
Professor Messer's CompTIA 220-902 A+ Course Notes
The CompTIA 220-902 A+ exam focuses on the Windows operating systems, security issues, and troubleshooting procedures. The 220-902 exam requires a detailed knowledge of OS requirements, command line options, and how to troubleshoot it all. I've included all of this information and much more in my 24-page 220-902 PDF Course Notes. Here's what you'll get: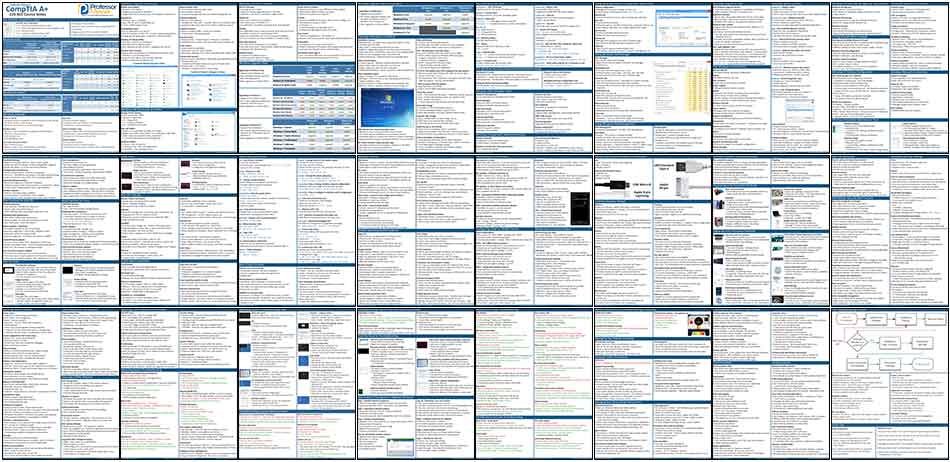 ---
What's in Professor Messer's CompTIA 220-902 A+ Course Notes?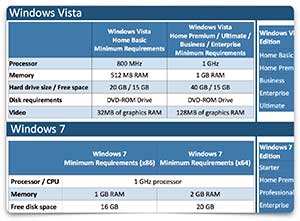 You'll need to know the requirements for installing and upgrading Windows Vista, Windows 7, and Windows 8. You'll have all of the details on a single page!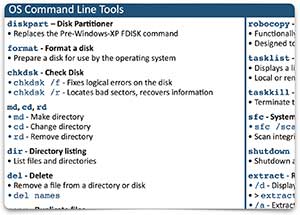 The 220-902 exam has a large list of Windows and Linux command line commands and parameters that you'll need to know. I'll list them all for you in the guide.
---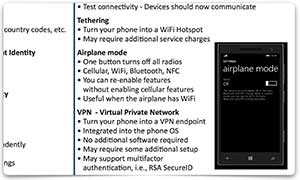 The latest A+ exam expects you to know about the latest mobile devices and their operation, including iOS, Android, and Windows Phone devices.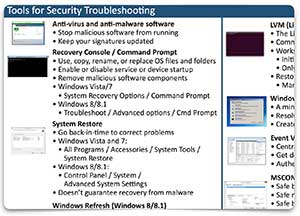 Troubleshooting an operating system can be a challenge for even the most knowledgeable technician. I'll include a set of symptoms and diagnostics strategies for each problem listed in the exam objectives.
---
CompTIA A+ Course Notes Delivery
My Course Notes are provided as digital PDF downloads. Once your payment is authorized, my CompTIA A+ Course Notes will be available to you via instant online access in a secure area of this website. There's no physical paper or shipping costs!
If you order the physical book version of the Course Notes, I'll also provide the digital PDF version for immediate download. You'll see shipping options available during checkout, and most orders are shipped within three to five business days.


I wish I could thank everyone personally for their support of these Course Notes! The response has been fantastic, and I appreciate your ongoing support for the Professor Messer website. Good studies!
– James "Professor" Messer
When you order right now, you get IMMEDIATE ACCESS to
Professor Messer's Downloadable CompTIA 220-901 A+ Course Notes
or Professor Messer's Downloadable CompTIA 220-902 A+ Course Notes
for just $15 each!


"CompTIA" and "CompTIA A+" are registered trademarks of The Computing Technology Industry Association, Inc.