Personal computer motherboards can support many different kinds of hard drives. What kind of hard drive interface does this picture show?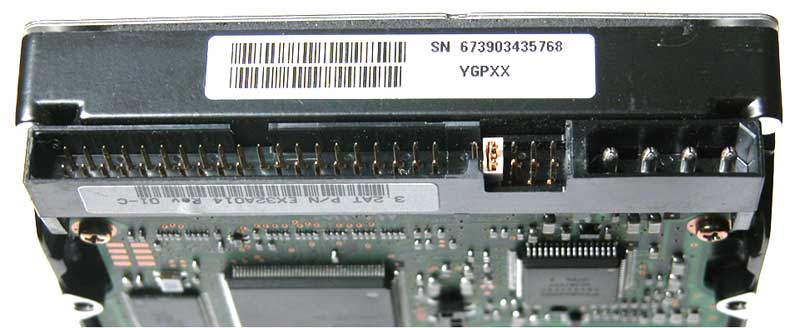 Click for larger image
A) PATA
B) SATA
C) SCSI
D) USB
The answer: A) PATA
This is a parallel ATA interface on the back of a PATA hard drive.
The incorrect answers:
B) SATA
Serial ATA drives are some of the newest storage technologies, and they're becoming more popular due to their speed and small port size.

C) SCSI
Small Computer Systems Interface hard drives continue to evolve, making this interface one of the oldest formats in the industry.

D) USB
Universal Serial Bus is a common way to connect an external storage device to a personal computer.

Want to know more? Watch "PATA Drive Technology."


Parallel ATA has evolved from the original IBM AT and IDE standard into the high-speed PATA format that we use today. In this video, we'll show you what the CompTIA A+ certified professional needs to know about configuring, cabling, and installing your PATA drives.