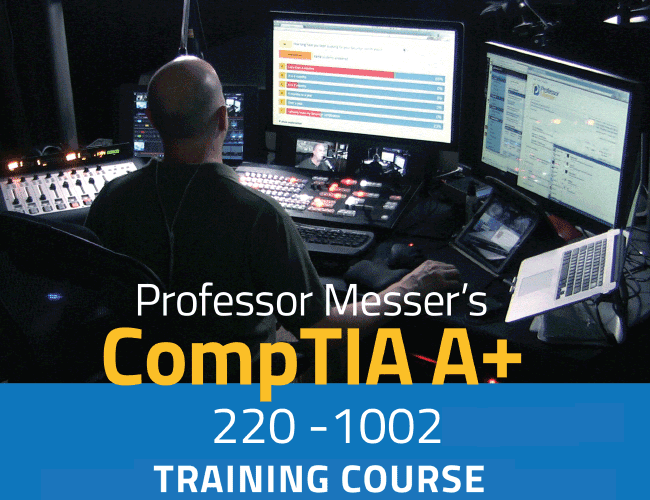 This is the index to my free 220-1002 Core 2 CompTIA A+ training course videos.
All of my training videos are completely free; watch all of the videos online right now!
Looking for the 220-1001 Core 1 Video Course? Click here.
220-1002 Training Course: 63 Videos – Total Running Time: 9 hours 8 minutes
Who is Professor Messer? Are all of these videos really free? Read our frequently asked questions here.
Have you downloaded the exam objectives yet? Click here to get them now.
---
CompTIA 220-1002 Core 2 A+ Training Videos
Section 1: Operating Systems
Section 2: Security
Section 3: Software Troubleshooting
Section 4: Operational Procedures
---
Additional Study:
Professor Messer's Core 2 A+ Study Groups