Professor Messer's CompTIA N10-007 Network+ Course Notes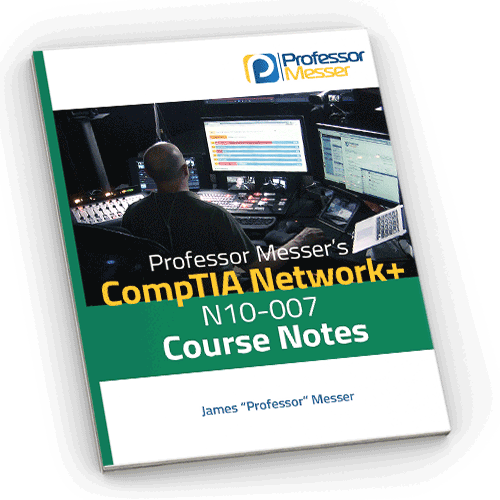 66 pages of notes
Summaries of every exam objective
Notes from every Professor Messer video

Detailed charts and graphics
Digital PDF – Immediate delivery
Printed option available
Buy Network+ Course Notes – Digital Edition PDF – $20
---
All of my CompTIA Network+ notes in one downloadable PDF!
The CompTIA N10-007 Network+ exam is a challenging mix of network terminology, wiring standards, security procedures, and practical troubleshooting. You will be expected to memorize a significant number of details and be able to apply these details to real-world applications.

I've built this 66-page set of course notes by compiling the text, charts, pictures and tables from all of my training videos.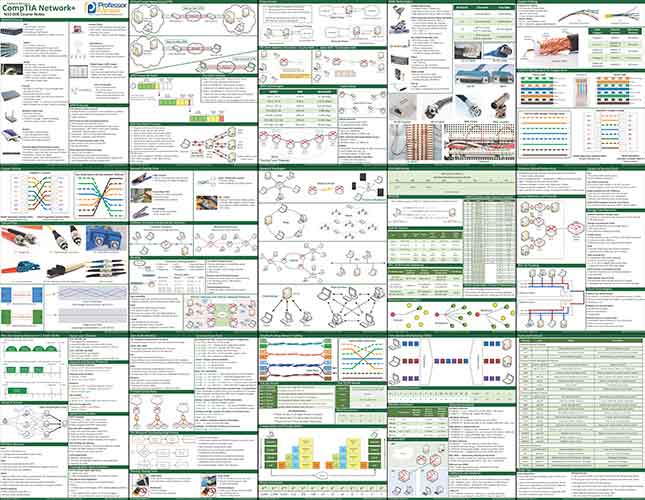 ---
I've included images and text explanations
for networking standards and other complex networking topics.
There are many ports and protocols to memorize,
and I've included a table with every port that you'll need to know.
Are you struggling with command lines and all of the options?
They're all in my Course Notes.
I've also added the most important tables and images
from my training course.
CompTIA N10-007 Network+ Course Notes PDF – Immediate Download
These Course Notes are available immediately as a digital PDF download. Once your payment is authorized, my CompTIA N10-007 Network+ Course Notes will be available to you via instant online access in your membership download section.
If you order a physical book version of the Course Notes, I'll also provide the digital PDF version for immediate download. You'll see shipping options available during checkout, and most orders are shipped within three to five business days.


Thank you for your support, and I wish you the best of luck with your exam studies!
– James "Professor" Messer