I Want to Give you the Tools that will Save Time, Streamline Your Studies, and Teach You Exactly What You need to Know!
Your Search for Network+ Study Materials is Over
The Network+ certification includes technology, acronyms, and binary calculations. Even the most seasoned network professional can be overwhelmed with everything they need to know to pass the test.
Here's a story I hear ALL THE TIME:
Someone will tell me about their Network+ exam experience and how they were overwhelmed by the scope and complexity of the exam.
When the exam ends, their final score is a disappointing FAILURE.
They've already spent over $300 US on the exam voucher,
and now they have to spend that money again for the retake!
Don't let the Network+ certification stand between you and a job offer, promotion, or your family's financial security!
Professor Messer's CompTIA Network+ Course Notes
Save time, save money, and pass your Network+ Exam!
My Course Notes consolidate all of my video content into an easy to read guide.
You won't find a better summary of Network+ exam objectives anywhere else!

Professor Messer's CompTIA Network+ Success Bundle
Combine my Network+ Success Bundle with your book to learn better and faster!
Here's what you'll get: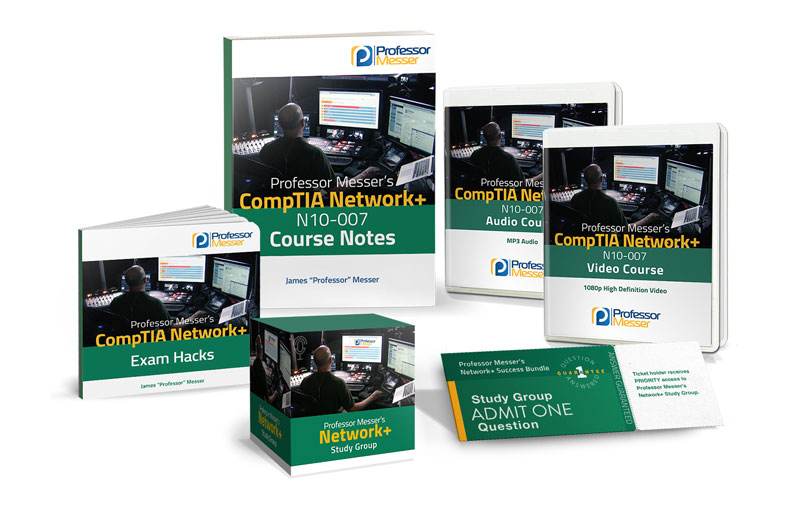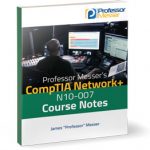 Professor Messer's Network+ Course Notes
This is the comprehensive summary of the Network+ exam objectives and the details from my Network+ training course.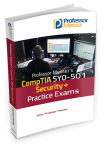 Professor Messer's Network+ Practice Exams
These high-quality questions and answers provide a feedback loop that helps you understand why an answer is right, and why other answers might be wrong.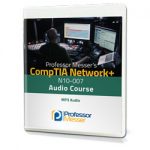 Professor Messer's Network+ Audio Course
Take this audio-only version of my Network+ course with you during your commute or at the gym. Take advantage of this valuable study time!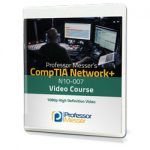 Professor Messer's Network+ Video Course
Save your bandwidth and use my offline video course when you're in a remote area or on the train to work. Watch as I demonstrate network fundamentals, troubleshooting, and cover every Network+ exam objective.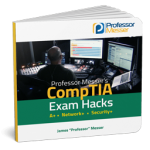 Professor Messer's CompTIA Exam Hacks
My Exam Hacks book will teach you the things about your CompTIA exam that aren't covered in a textbook! Learn exam strategies that you can use before, during, and after your test!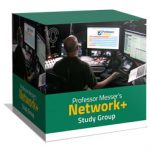 Professor Messer's Network+ Study Group Audio
My monthly Network+ Study Groups are a wealth of questions and answers. My Study Group is an hour of Network+ practice questions, and I open the phone lines on the After Show to take questions from you!

EXCLUSIVE: Priority Access to
Professor Messer Study Group
Get access to my personal experience and knowledge as a Network+ certified professional and systems engineer. Each month, you'll get priority question submission and a guaranteed answer on the After Show!
Don't Just Take my Word For It...
See What Others Have Said About My Network+ Training Materials!
Just passed the N10-007 thanks in large part to this video series. I purchased the notes and would heavily recommend it. Thank you Professor!
Just passed the N+ 007, loved the PDF of notes and watched this playlist twice! Thanks Professor.
Just passed today with a 757!! Thank you so much Professor Messer for helping me understand these concepts!!
I passed my Network+ exam with your help, i just wanted to say thank you. You are wonderful and appreciated, a true Saint.
Your CompTIA Network + (N10-007) course on YouTube ... really helped me with my studies and I have now obtained the Network + Certification.
My Network+ training materials are available immediately as a digital PDF download. Once your payment is authorized, your products will be available for immediate download from a secure area of this website.
Get my Network+ study materials now, and walk into your exam
prepared, confident, and ready for anything!