Supercharge
Your Network+ Studies!
I Want to Give you the Tools that will Save Time, Streamline Your Studies, and Teach You Exactly What You need to Know!
Professor Messer's
N10-008 Course Notes
Comprehensive Notes
PDF Download
Immediate Access
Professor Messer's
N10-008 Course Notes Book
Comprehensive Notes
Includes Printed Book and PDF
Worldwide Shipping
Professor Messer's CompTIA Network+ Course Notes​
Save time, save money, and pass your Network+ Exam!
My Course Notes consolidate all of my video content into an easy to read guide.
You won't find a better summary of Network+ exam objectives anywhere else!
76 Color Pages: Covers every topic from the CompTIA Exam Objectives​

Detailed information: Learn the exam topics faster with text, charts, and graphics​

Expert analysis: Study materials created by a network professional​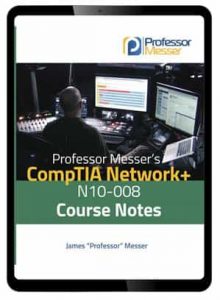 Here's a story I hear ALL THE TIME:
Someone will tell me about their Network+ exam experience and how they were completely blindsided by the scope and complexity of the exam.

When the exam ends, their final score is a disappointing FAILURE.

All of this happens after they've already spent over $300 US on the exam voucher, and now they have to spend that money again for the retake!

Don't let the Network+ certification stand between you and a job offer, promotion, or your family's financial security!
Start Learning Right Now
My Network+ training materials are available immediately as a digital PDF download. Once your payment is authorized, your products will be available for immediate download from a secure area of this website.

If you order the Physical Edition, I'll also provide the digital PDF version for immediate download. You'll see options for shipping worldwide during checkout, and most orders are shipped within one to three business days.
Professor Messer's
N10-008 Course Notes
Comprehensive Notes
PDF Download
Immediate Access
Professor Messer's
N10-008 Course Notes Book
Comprehensive Notes
Includes Printed Book and PDF
Worldwide Shipping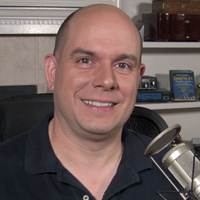 Get my Network+ study materials now, and walk into your exam prepared, confident, and ready for anything!

– Professor Messer