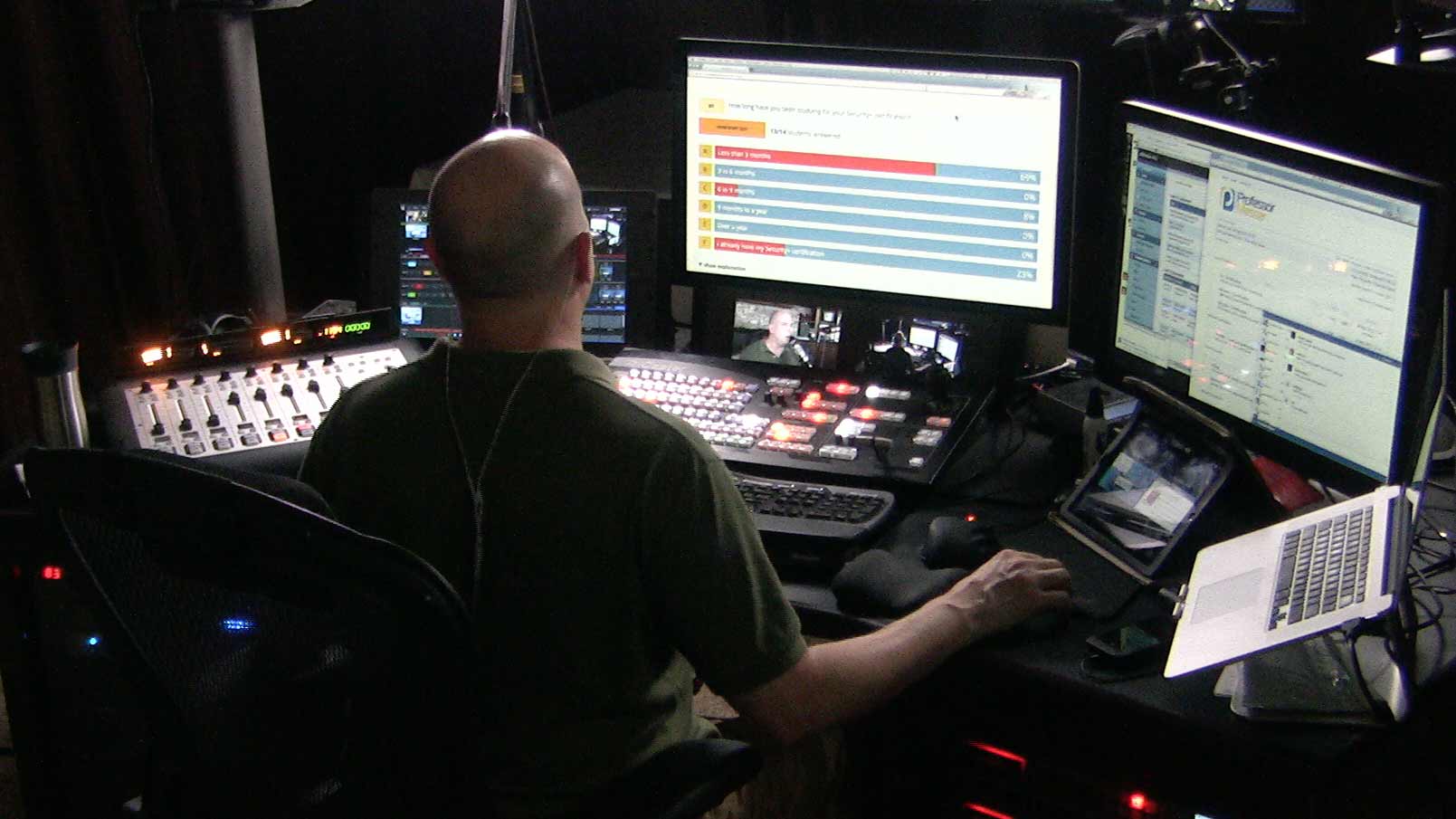 It takes a lot of hardware and software to create and stream my video content. Here's a summary of the equipment and software that I use to make my video courses and live streams.
The mic:
Heil Sound PR 40​
The Heil Sound PR 40 microphone that I use today is the one I've been using since the very beginning. The evolution of my studio has been a lot of trial and error, but the PR 40 was a winner from the start.
The camera:
Panasonic Lumix GH5S​
When I made the move to 4K in the studio, I wanted the best 4K video camera. As it turns out, the best 4K video camera is a digital single lens mirrorless camera from Panasonic. I use the 12-35MM kit lens at the desk.
The video switcher:
Blackmagic Design ATEM Television Studio Pro 4K
When I converted my studio to 4K, I needed a video switcher that was quiet, powerful, and gave me room for growth. The ATEM Television Studio Pro 4K met all of my video switching requirements and more.
The audio mixer:
Axia QOR.16 Integrated Console Engine and Radius 8-Fader AoIP Mixing Console
The most important part of my video series is actually the audio. I need a mixer that can handle any audio input and give me the flexibility to integrate callers and other audio into my live streams.
Shure SE215-CL In-ear Monitors/Headphones​
Blackmagic Design Mini Converters – HDMI to SDI 6G​
Video Recorders: Blackmagic Hyperdeck Studio 12G​
"Birdcam" camera: Blackmagic Micro Studio Camera 4K​
Lights: Elgato Key Lights
Keyboard: Logitech ERGO K860
Oversized Mouse: Hippus Handshoe Mouse (Large, Right)
Streaming Server
A dedicated appliance broadcasts my live streams and Study Group sessions to YouTube Live.
Streaming appliance: Blackmagic Design Web Presenter 4K​