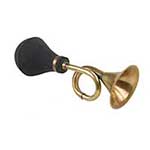 Which of these would you commonly find integrated into a laptop computer's CPU?

There are many components of a laptop computer that are very different than their desktop PC counterparts. In this video, you'll learn about the differences in keyboards, laptop storage, memory, LCD screens, power options, CPUs, and more.

Our CPU is one of the hottest devices in our computer, so it's important to have an efficient cooling system. In this video, you'll learn how heat sinks, on-board fans, case fans, liquid cooling, and passive cooling can be used to keep your system running at peak efficiency.