Tag: CSMA/CA
Device access to a wired or wireless network must be carefully controlled to allow everyone on the network to communicate successfully. In this video, you'll learn about the access controls provided by CSMA/CD and CSMA/CA.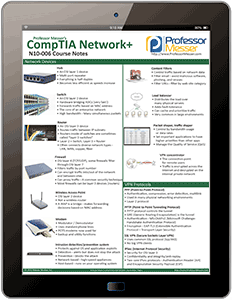 This month; IP address classes, the depletion of IPv4 addresses, wireless SSID security, CSMA/CD vs. CSMA/CA, understanding EAP, and preparing for practical application questions.
One key component of any network is getting a signal onto the transmission medium. In this video, you'll learn the nuances of CSMA/CD and how it differs from CSMA/CA.