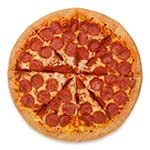 Which of these Windows 8 and 8.1 features adds shortcuts to the side of the desktop?
If you're looking to keep your workstations secure, then you have to be constantly vigilant. In this video, you'll learn about best practices dealing with password complexity, user permissions, account availability, and desktop security.
The performance of Windows 7 can be based on a number of different settings. In this video, you'll learn how to configure your desktop environment, optimize the performance of service and programs, discuss mobile computing performance issues, and configure power performance settings.
If you're managing a large number of Windows 7 desktops, then you'll also need a way to manage those devices from a remote computer. In this video, you'll learn about Remote Assistance, Remote Desktop, and how to run shell scripts and PowerShell scripts on remote computers.
When you're troubleshooting a technical issue, you need access to every possible tool to help resolve the problem. In this video, you'll learn how to view system information, how to restore the system configuration from an automated backup, how to connect to remove devices using Remote Desktop, and much more.