Tag: tools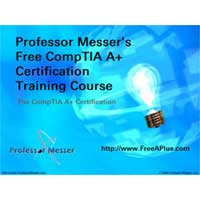 One of the most important foundational elements of the CompTIA A+ certification involves the safety of computer professionals and those around them. In these videos, you'll discover how to protect yourself when working around today's high-voltage electrical environments and how the proper tools can be the difference when tackling big problems.
CompTIA A+ certified professionals need more than screwdrivers and multimeters to properly troubleshoot and maintain computing systems. To provide the best troubleshooting and preventive maintenance, they must also have the right software tools. In this module, we'll discuss the primary categories of software tools and show you where to download some free software compilations that will make your job much easier.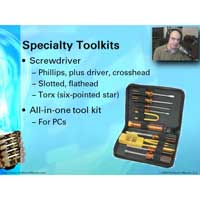 Every CompTIA A+ technology professional needs a tool bag with the right mix of diagnostic tools, specialty tools, and cleaning products. In this video, we'll walk you through the must-have tools for everyday troubleshooting and preventive maintenance.