Tag: tunnel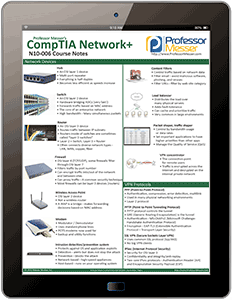 This month; virtual machines and physical networks, routing metrics, encapsulation, tunnels, using NTP, and Network+ exam tips.
IPsec is a standard used across many network security devices. In this video, you'll learn about IPsec phases, the differences between transport and tunnel mode, and how IPsec is used for user-to-site and site-to-site security.
We rely on our remote access software to build logical tunnels and encrypt the data sent through the tunnel. In this video, we'll learn about the different protocols and technologies used to build tunnels and encrypt our remote access data.